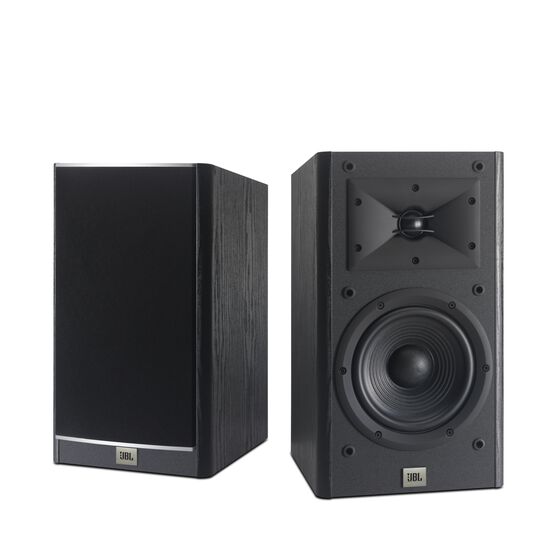 Arena 130
Details
https://kh.jbl.com/loudspeakers/ARENA+130.html?dwvar_ARENA%20130_color=Black-GLOBAL-Current
---
Bookshelf Loudspeakers
Inspired by JBL's legendary M2 Master Reference Monitor
High Definition Imaging (HDI) waveguide technology takes its cues from the legendary JBL M2 Master Reference MonitorComputer-optimized driver positioning and network integration result in ideal performance and lifelike soundstage imagingProven acoustic superiority through rigorous testing and real-world evaluation
Signature JBL loudspeaker performance
7-inch (178mm) polycellulose woofer brings room-filling JBL sound to all your music, TV shows, movies, and console gaming1-inch (25mm) soft dome tweeter provides clean, powerful highsExperience standard-setting accuracy with TV shows, movies, and games
Understated, contemporary look and feel
Contemporary cabinet shape with angled side and top panels provide a sophisticated, modern lookSoft-touch paint around the transducers and on the waveguideAvailable in black and white finishes with minimalist grilles and brushed metal trims
An audio powerhouse at an affordable price
The perfect trifecta of JBL power, precision, and affordable pricing.
Just one part of an even more powerful system
Intended for use in conjunction with the entire series of JBL Arena loudspeakers: 2 floor-standing speakers, 2 bookshelf speakers, 1 center channel speaker, and 1 subwoofer model.
A high-performance loudspeaker at a cost that isn't earsplitting.
There are things in life that remain both powerful and affordable. Case in point: the new JBL Arena 130 bookshelf loudspeakers. Who but JBL engineers could devise a loudspeaker where high-performance sound, high-definition imaging, and high-modernist elegance go hand-in-hand at a low price? The Arena 130's 7" (178mm) polycellulose woofer and 1" (25mm) soft dome tweeter combine to deliver standard-setting performance that's both ultra-powerful and ultra-lifelike.
Sharing